I loved finding the moody and dramatic home of Karen the
Graphic Fairy
. Karen is an extremely talented artist and she finds and creates the most amazing vintage style graphics to print off and use in your home! Here is what she describes loving best about her home:
We built our home about 10 years ago. I've always been an
"Old House" person, but our kids wanted to live in a neighbor near
their schools, so we that's how we ended up in a new development. I
spent a lot of timing planning things out with the builder to make it look like an old home, we had them add lots of moldings, and dark hardwood floors, and made changes to the
windows and doors, so that they were more traditional looking… like
swapping out sliding glass doors for French doors etc. Over time we
replaced the light fixtures mixing vintage and
antique fixtures, with new fixtures that look vintage. Since we own a
lot of Antiques and family pieces, it was important for us to have a
home that worked with those pieces. I think we achieved that and we've
really enjoyed having modern conveniences like central air, and plumbing
that's more functional. As in being able to take a shower, while doing a
load of laundry at the same time, a luxury we hadn't had prior to this house!
Enjoy!
l i v i n g r o o m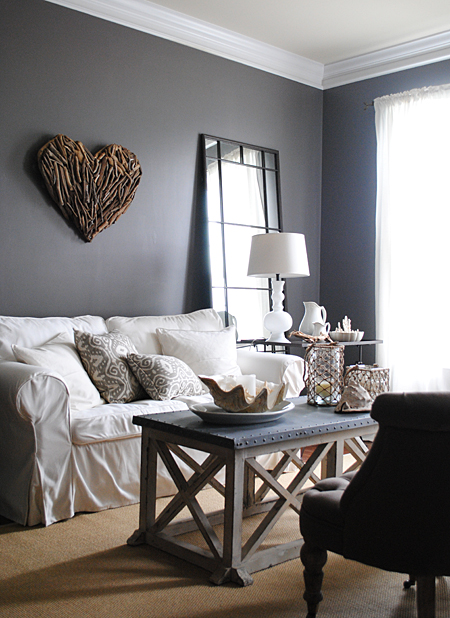 d i n i n g r o o m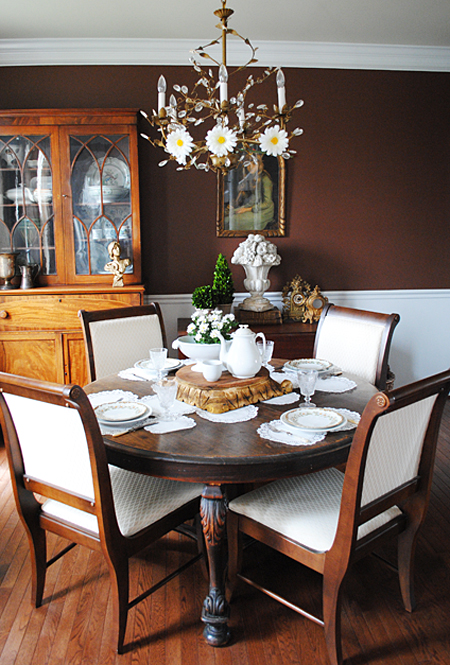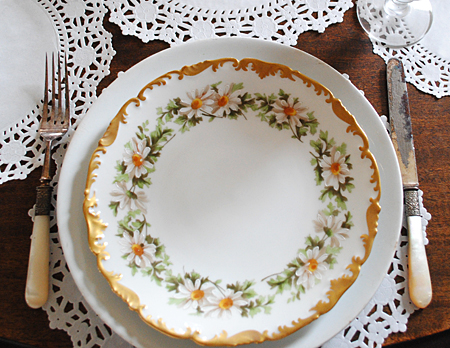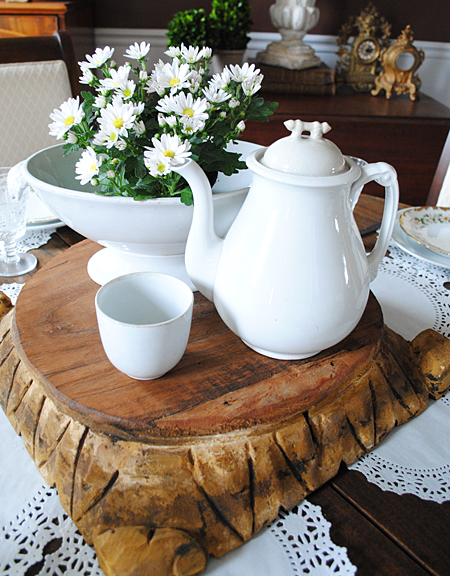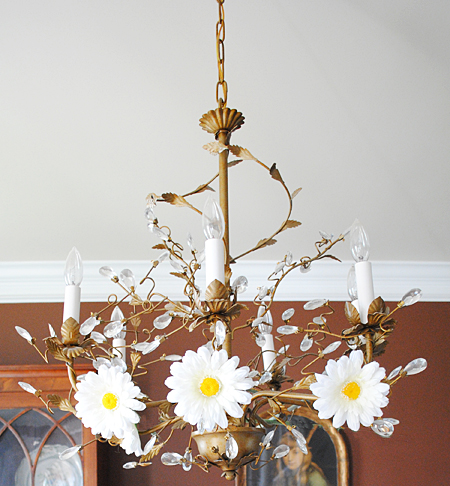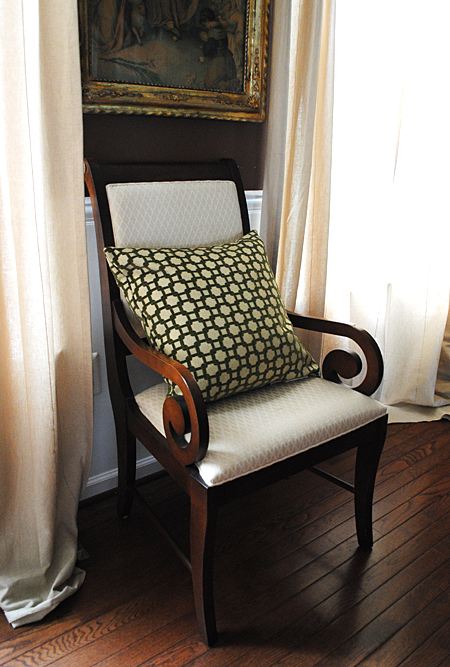 f a m i l y r o o m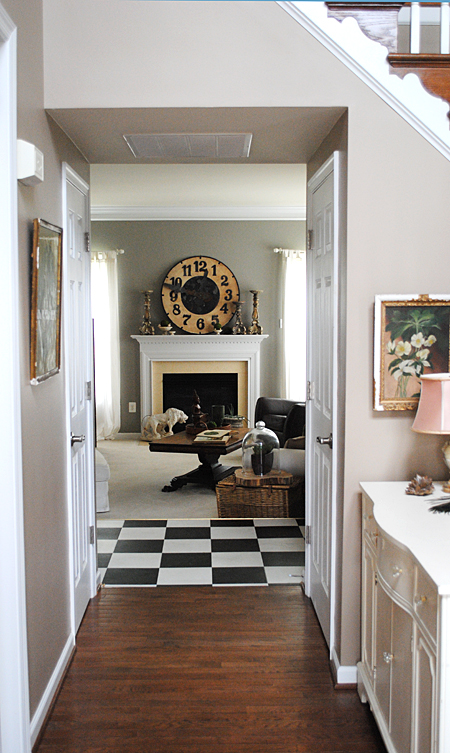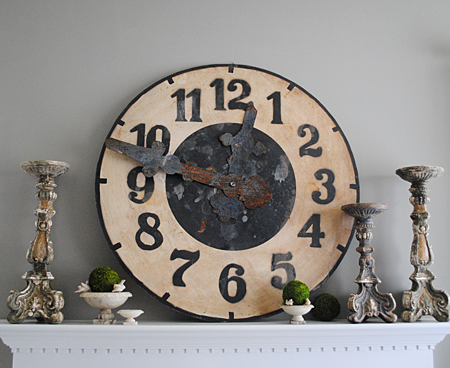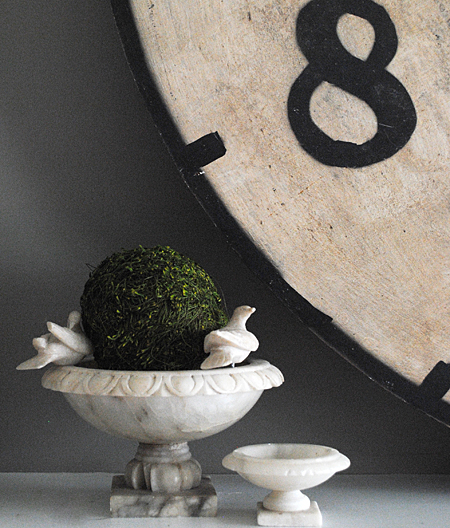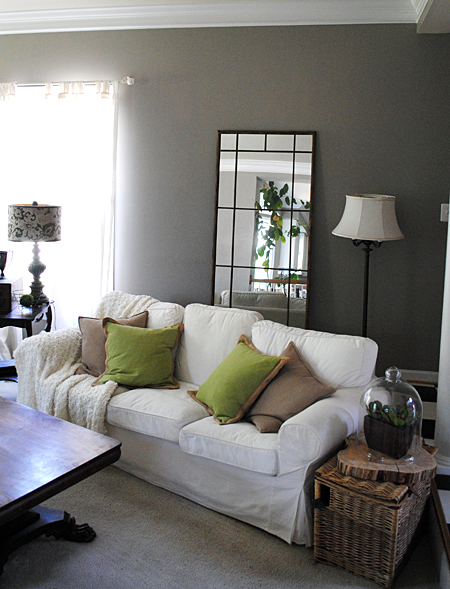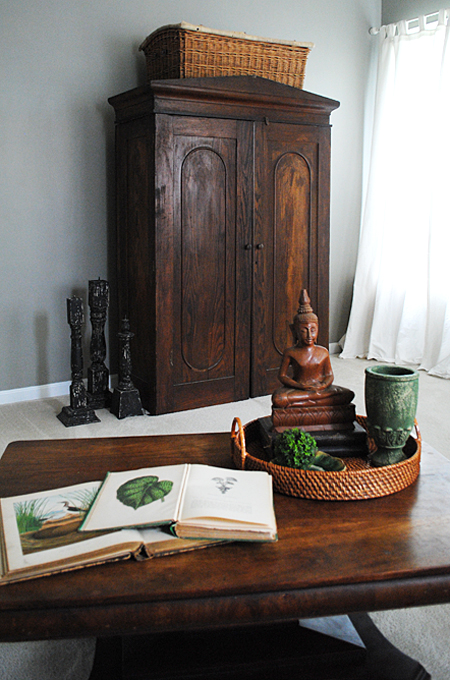 k i t c h e n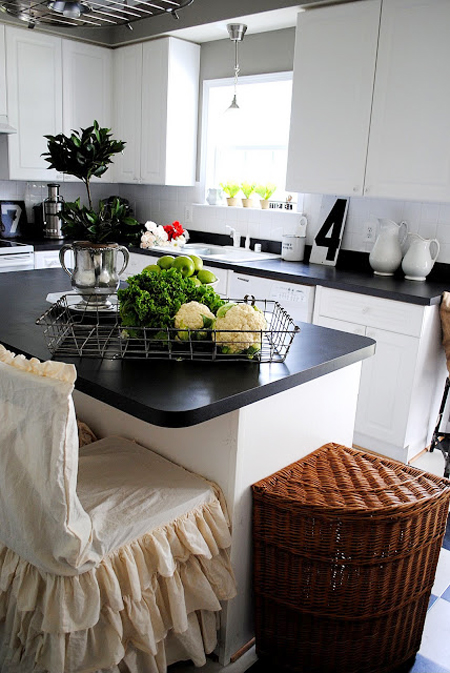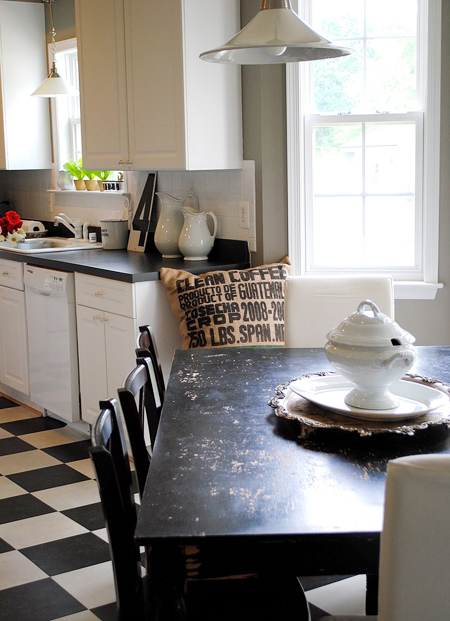 Thanks so much to Karen for letting me feature her home with all of you! Make sure you check out her blog
here
.
To see homes that have been featured in the past go
here
.